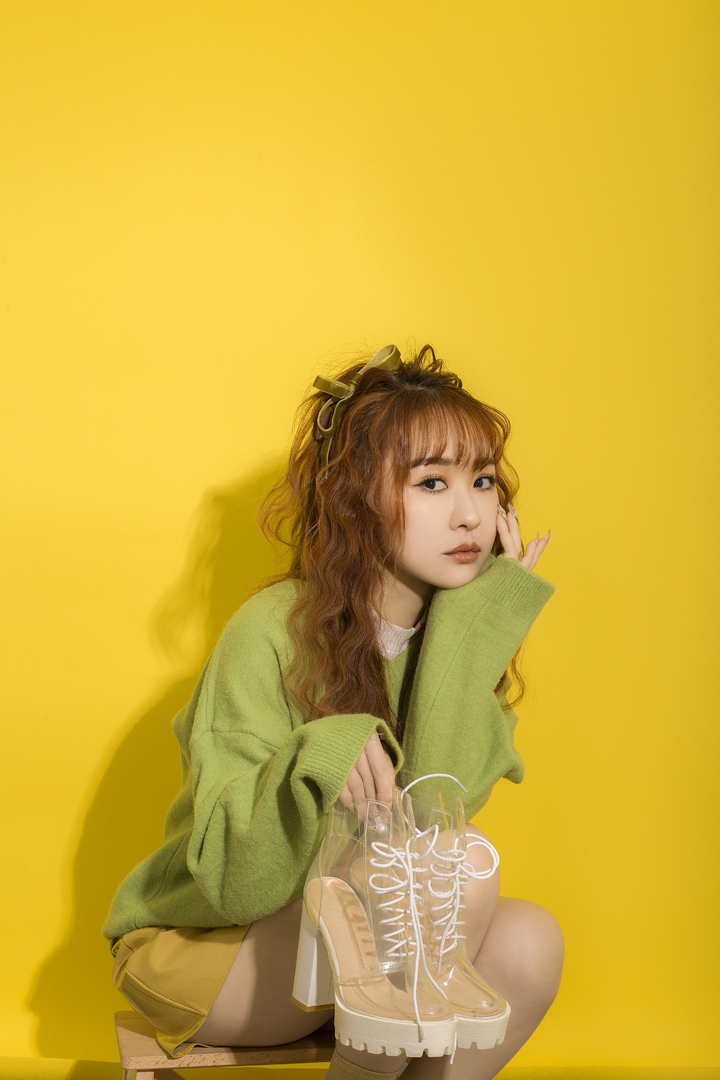 ---
Sheue Xin
---
Sheue Xin was brought up in a family of adequate means. She learnt to be independent and self-disciplinary at a young age. She graduated with a degree in marketing at university. Upon graduation, she worked at a listed company. She did not enjoy the experience, hence she decided to seek out for greater purpose in life in order to help herself and others to live a better life.
"Talents are to be showcased, not to be wasted!"
"In life, we should always be proactive!"
"We can always change, change ourselves for the better!"
These believes gave her the courage and self-driven energy to work her way up as a women's icon of this generation.
She knew from a very young age that no one can determines her life, but herself. After her resignation, she spent all her savings, a total of RM900, to start an online business. She then never looked back. From the beginning, she sold clothing and skin care products. She gradually refined her products and business strategies and built a positive image for herself. Her team grew as she prospered. She broke records and graduated from a newbies in online business to now, a respectable leader in her industry. It was her passion and innovation that propelled her forward.
Throughout this journey, she discovered that everyone has this little flame within them. But to ignite it, one needs to be courageous or else it will get dimmer and eventually, go off. It is not an easy path and people can be resistant to change. Nevertheless, with a strong will, everyone can develop their talents and live up to their potential.
"I'm pleased to share my experience because this is how I changed my life. Most importantly, I believe that you can surpass me!"
Sheue Xin firmly believes the concept of "sharing". To them, Xmegami is not just a startup platform, it is also a place where they can call home. She is still active in leading her team in expanding market across the world. Education and training of her team are also very close to her heart.
Her persistent hard work and strong will have granted her many achievements in life:
2015: Received 360 VERSATILE LEADERSHIP AWARD
2016: Invited to Beijing for Company Shareholders Meeting
2016: Recognised as ASIA E-BUSINESS ENTERPRENEUR of the Year in Macau
2017: INTERNATIONAL GOLDEN PHOENIX AWARD by Asia Excellent Entrepreneur Federation
2018 - VIETNAM TOP 50 ASIA PACIFIC WOMEN LEADERS AWARD
2018 - WINNER OF MALAYSIA TOP 20 YOUNG ENTREPRENEUR OF THE YEAR AWARD 2018
2018 - THE MOST PROMINENT BRAND AWARD (XMEGAMI) & EMERGING BRANDS AWARD (Product-MISU)
2018 – Invited to CHINA FOR MOST INFLUENTIAL CHINESE BRANDS AWARD from Global Chinese Association
2018 - Invited for China CCTV Talk Show 《CHINESE PIONEERS》
2018 – Special Guest for online show 'CEO in the Car' S1 EP7, invited by well known DJ/Emcee Jeff Chin
2019 - Invited as a Special Appearance in ASTRO CNY Talk Show by Top Feng Shui Master of Malaysia - Louis Loh
2019 - Nominated for Ph.D. by Singapore International Brand Federation (IBF)
2019 – Invited to TAIWAN FOR CHINESE INTEGRITY BRAND AWARD
2019 - 2019 TOP ENTREPRENEURS AWARDS from THE PAGE
2019 - FIRST FEMALE ENTRPRENEUR ON THE COVER OF TIME COMMERCIAL MAGAZINE
2020 - Made For The World" Excellence Award 2020
2020 - Malaysia Book of Record "Highest Number of Face Serum Sales Value In an Online Sale In A Day
2020 - Appointed as an ambassador for Grace Covenant Community Care
2020 - Appointed as an ambassador for Farmers' Voice

She is blessed with a strong team that believes in her. With this strong force supporting her, she dedicates herself to making dreams possible for other people.